German Blog for Computer-Science and Technology: Project presentation (Media Kit)​
Welcome to the presentation page (media kit) of my computer blog. This modern web project started in February 2022 with the goal of explaining complex computer technology in a more understandable way to colleagues, administrators and budding IT professionals. Based on this motivation, I regularly create high-quality content with detailed instructions on how to implement exciting projects for client and server systems step-by-step.
I report on interesting software solutions and regularly present new and interesting computer technology (reviews) on my blog. This media kit contains all interesting information for future cooperation. Thank you for your time and interest in my project.
Notice:
The media kit has been translated from the original language German to another language. Do you want to access the original version? Follow this link. However, the images on this page remained unchanged. Are you looking for a German blogger with reach and a larger audience for computer, software and hardware products? 
I present your software and technical products in a high quality review, reporting on the positive features of your products, giving them the opportunity to reach IT specialists and leaders of companies in Germany with their offerings. Every year, 420,000 IT professionals from all sectors visit my German computer-science blog.
Numbers and statistics: an overview of website visitors
Currently, my computer blog receives over 35,000 unique visitors per month. The web project receives most of the visits via search engines (Google). About 10 percent of my visits are returning visitors who want to learn about exciting topics. Over 8% of blog visitors come to me via links (referral) and shared posts from social media, as many of the published articles are also shared on the biggest social networks (Instagram, Facebook, Twitter and Pinterest).
Social media subscribers (total)
Number of posts and tutorials
Blogrank at Topblogs (International)
Unique visitors in the year
IT professionals (target group)
Blogcharts Rank at Blogtotal (Germany)
Average Rank of Most Visited Blogs on Bloggerei (International)
The target audience and their search intentions: Who visits my german Computer-Science blog?
Most visitors are looking for solutions for the implementation of new IT solutions in the hardware and software area. Predominantly for professional reasons, students, computer scientists, trained IT specialists and trainees of IT companies find their way to my blog through various channels. Especially interesting is the target group for companies that want to reach responsible IT professionals in the business sector with their products and services. 
For this I offer different advertising opportunities and mutually rewarding cooperations. I'm happy to create posts with recommendations and mentions about your products, as long as the topic matches the search intensions of my blog visitors. There are even more opportunities for collaboration that I would like to introduce to new partners with this media kit.
Demographic overview of visitors (DACH region)
Visitors from Switzerland
Blog development: current visitor numbers and organic growth
All articles published on my computer blog go through some rigorous analysis even before the post is created. In order to stay competitive and continue to strongly promote the development of my web project, unique content with a high relevance must be created. No article is created without taking into account the search intentions of my future website visitors.
Important for the creation of new articles is also the analysis of current search trends and the inclusion of frequently searched keywords for maximum success in search engines. New content is created according to the most modern SEO measures and with exclusive graphics in a very understandable language. A proper outline (structure), coupled with creativity help me to ensure that almost every one of my published articles appears on the first pages of the most relevant search engines. 
Many of my articles now also appear in the official Google news feed (Discover). This way, even more people with the same interests for your target audience are reached. Attached are some screenshots about the current blog growth and traffic trends for the last six months.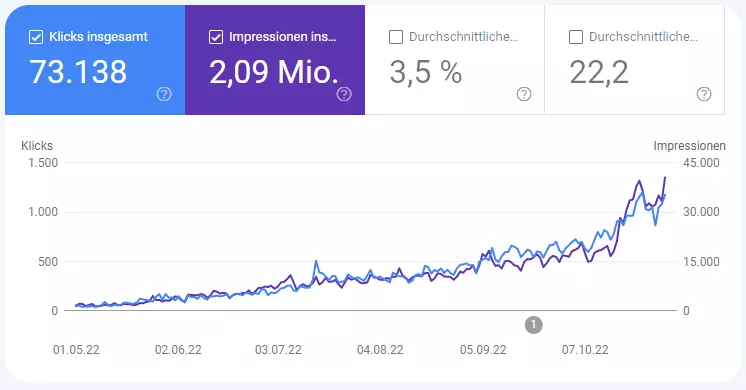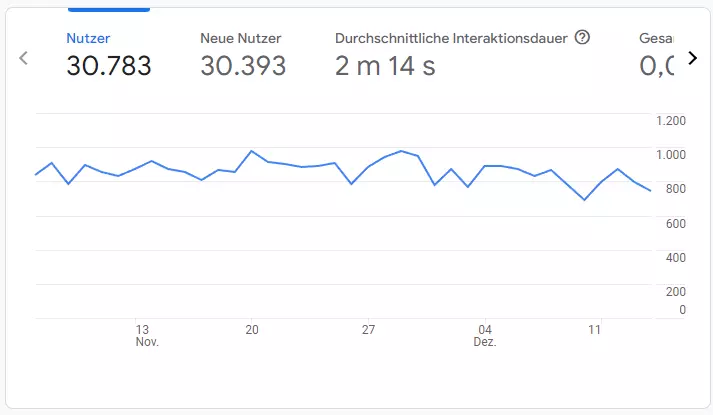 Strong collaborations for maximum success (Media Kit)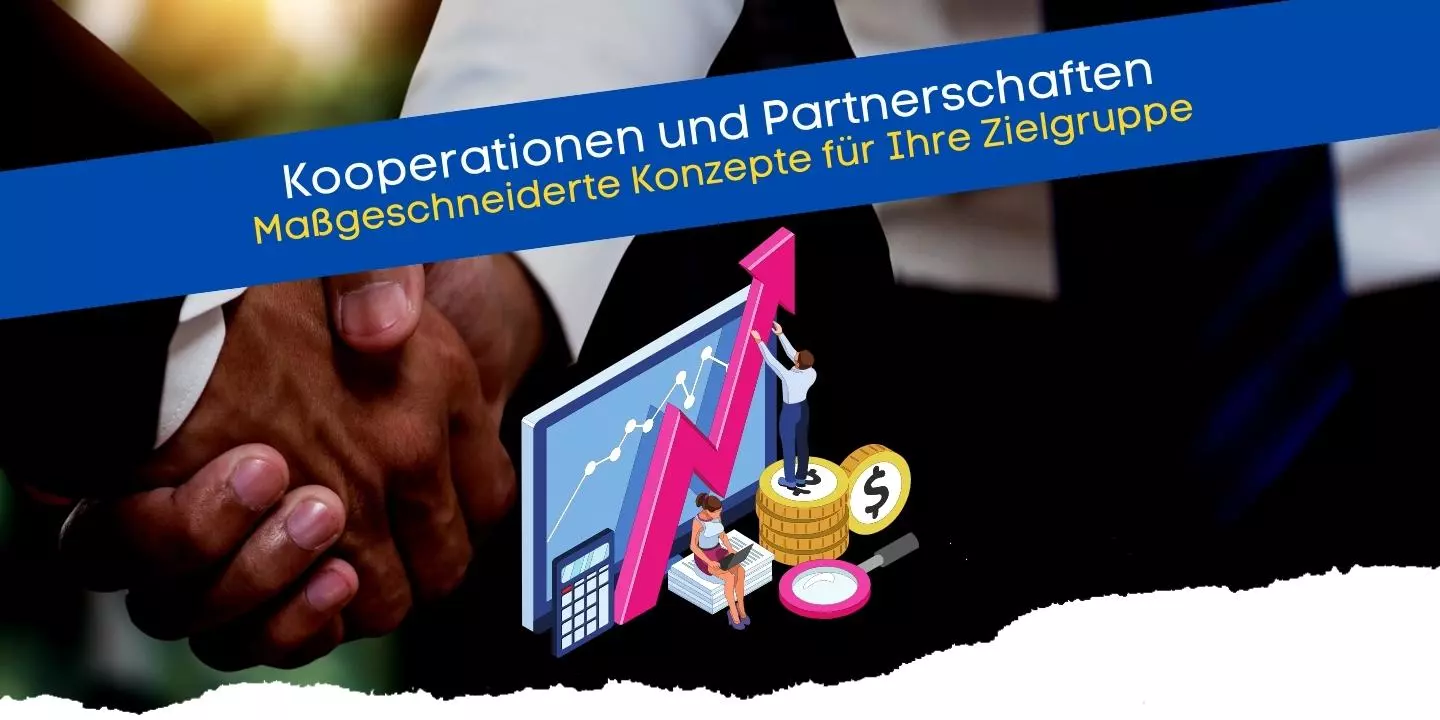 The recent successes achieved within Google's search engine suggest that my blog is making a rapid sprint to the top of the private computer blogs. Every month new records and goals are reached, measured by the number of visitors and the growth covered. These statistics can also be viewed on the three major blog portals for Germany or with common tools for SEO analysis.
Through cooperations, companies get the opportunity to advertise on this platform, successfully market products and services and become an important part of my success. This web project bears my name and has the advantage that the visitors of my computer blog can identify with my person and build up a beneficial trust. With this reference the marketing of products and services is immediately much more authentic and always credible.
My person can be enthusiastic about almost all topics of modern computer technology, so that I can also convince the visitors of my computer blog of new digital and physical products, provided that I myself am convinced of your product. Cooperation requests that have no technical reference (computer and server technology, hardware, hosting and software) will unfortunately not find any advertising space here. 
No guest articles and no link exchange!
I refuse any cooperation with offers that seem dubious to me. The publication of guest articles is not possible on my computer blog, because I always want to have full control over the content of my web project. It is also not possible to publish prescribed press releases from agencies here. Instead, I will gladly develop a customized concept for a comprehensive and authentic article that will arouse the interest of your target group and at the same time provide added value for my loyal readers. Prices and process can be found in the next section from the Media Kit.
Networks and partnerships: Advertising that achieves high conversion
My computer blog thrives on strong advertising partners and affiliate networks. This includes sponsored blog posts, ads, banner rentals and product recommendations with elaborate reviews and the creation of detailed tutorials. I always put a lot of effort into creating new content, so the current conversion rate achieved averages between 6- and 7-percent.
On average, 7 out of 100 clicks directly after my recommendation to one of my partners lead to a successful sale (lead). This can be seen in the following graph of one of my stronger partners (period of the last 10 months).

Thanks to successful partnerships and cooperations with strong companies, I run the web project around my computer blog full time. As a trained IT specialist I have the necessary knowledge to describe technical and digital products in great detail. I create exclusively SEO-optimized posts for your target audience with the consideration of the search intensions and the matching keywords, so that you can market your products and services effectively and highly effectively. 
I am aware that partnerships can only continue if we are successful together. It would also not help me to publish something that sinks into the unimportance of the internet. There is simply too much heart and soul in my work for that.
Have I contacted you? The process for free product tests (german tech-reviews)
Perhaps you first became aware of me and my blog's media kit because I recently contacted your company. Occasionally, I find out about interesting products that would be a good fit for a future scheduled article. If I have asked you to make one of your products available, please send me the product I requested so that I can publish the planned article with pictures in a detailed review in a timely manner. My address for packages and mailings is attached to the media kit.
I create time intensive reviews or compare the product to other products in the same category. However, link to one of my partner stores when marketing. If you wish that a post leads to your own offer and not to one of my already existing partners, a one-time fee of only 249,00 Euro incl. VAT will be charged. This is a very favorable and promising offer, let's take into account the average sales figures achieved by me of actively promoted products and services within my posts (conversion).
Prices for customized contribution creation for your target group: 
Creation of an individual article
Creation of an individual article
Price: 499,00 Euro (plus VAT)
The offer includes the following services: Research, analysis, graphic edits for article images, SEO optimizations with at least 1000 words and publications on all social channels of my blog.
Time required: 12-18 hours 
Time to publish: 8 to 21 days or by arrangement (depending on order situation and content plan workload).
Social media: Facebook, Instagram, Pinterest, Medium, Parler, Mastodon, Flipboard, tumblr, and Twitter.
Social networks: Generating attention through reach
On social media, I reach a combined total of just over 6200 followers (subscribers). New content is shared simultaneously on the biggest social platforms. I am most strongly represented on Facebook, Pinterest and Instagram. But also Twitter, Tumblr and some smaller networks are regularly supplied with news from me. In this way, new posts gain attention very quickly and important backlinks for the SEO score are generated at the same time.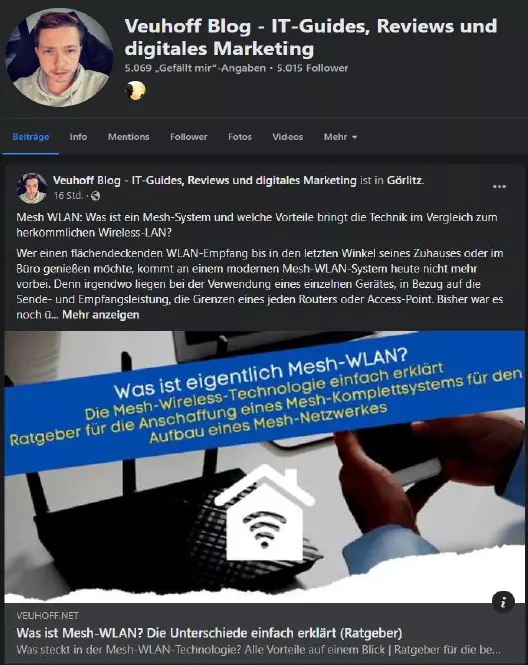 Website and blog design (user experience)
A high usability (UX design) and the complete responsivity of my computer blog are an important part of my success. The blog design convinces by a high recognition value with a very clear overall appearance. Within the blog posts and the side widgets, advertising banners and ads from cooperation partners find their place. 
Technological Features:
Most blog visitors use a desktop computer. This is of great advantage for the visibility of marketed banner spaces. Thus, advertising remains very visible from all areas. Attached is a graph of website visitors and their technologies used (source: Google Analytics):
Desktop-Clients (Computer)
Banner advertising: price calculator for booking banner ads
Banner advertising can already be booked at very favorable conditions with me. The bookable runtimes of one or more banner ads within the side widgets (visible from all posts and pages of my web project) are on average less than one cent per visitor per month.
Book advertising banner for 3 months
Book advertising banner for 6 months
Book advertising banner for 12 months
Book advertising banner for 3 months
Price: 849,00 Euro (plus VAT)
Book advertising banner for 6 months
Book advertising banner for 12 months
The banner spaces actively marketed at the same time are limited to a strict number. This serves primarily the clarity of my computer blog. Further I would like to be able to offer my partners sufficient attention for their advertisement. My goal is that the ads generate as many clicks as possible with a high conversion. No one will be helped by drowning in a lake full of ads. 
Example: If a banner ad is booked by a company for 12 months, the ad (advertisement) will be seen by up to 300,000 IT professionals and a total of 420,000 blog visitors. 
Contact me for a cooperation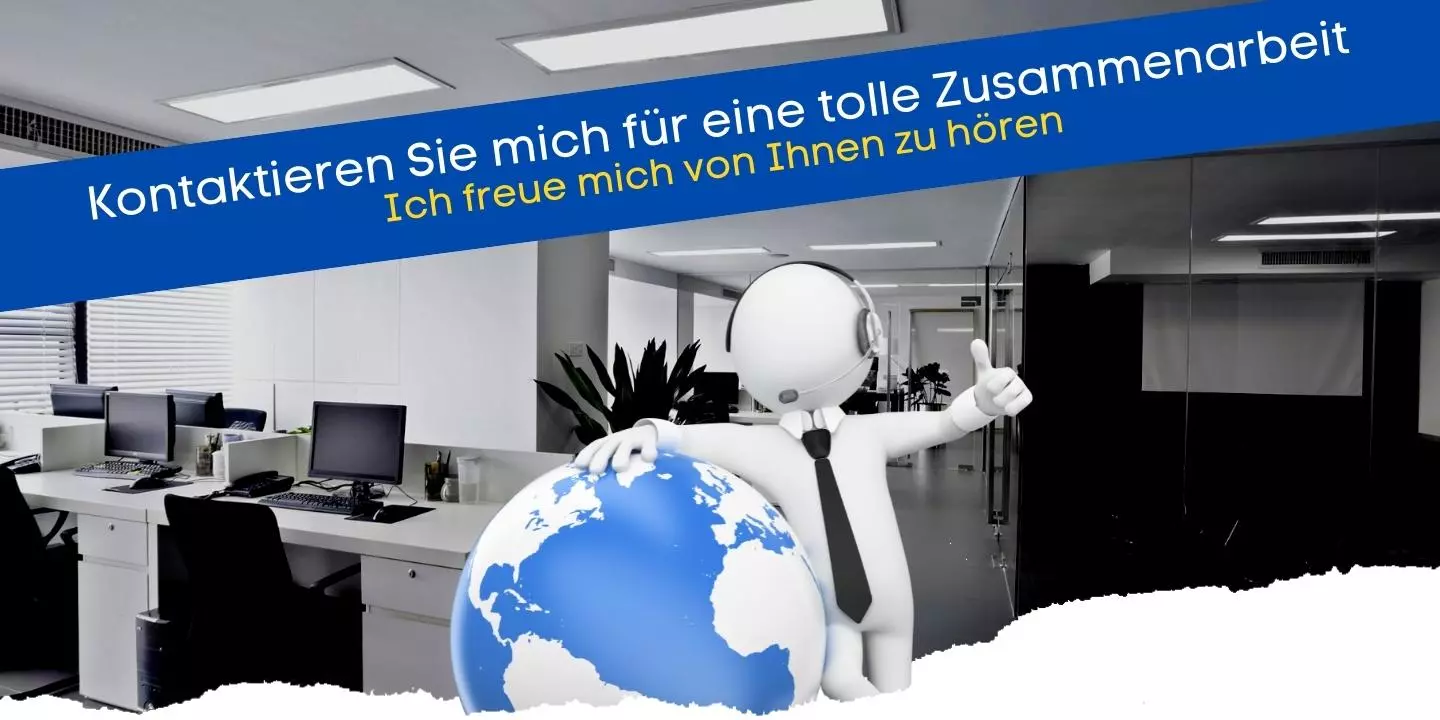 Are you interested in a joint cooperation? 
Please contact me for bookings of german reviews, product launches, custom post publications and banner ads.
You can reach me from Monday to Friday from 8:00 am to 4:00 pm.
Contact:
E-mail: info(at)veuhoff.net
Phone: +49 176 57 97 811 7
Address:
Alexander Veuhoff (Veuhoff.net)
Gerhart-Hauptmann-Str. 17
99096 Erfurt / Germany
I am looking forward to a good cooperation! Do you need more information or do you have any questions about the contents of this media kit? Contact me and I will discuss everything else with you.